Some 60 lakh jute sacks, produced by eight state-owned jute mills of Khulna, remained unsold for lack of proper marketing. These were produced last month by the direction of Jute and Textile Ministry.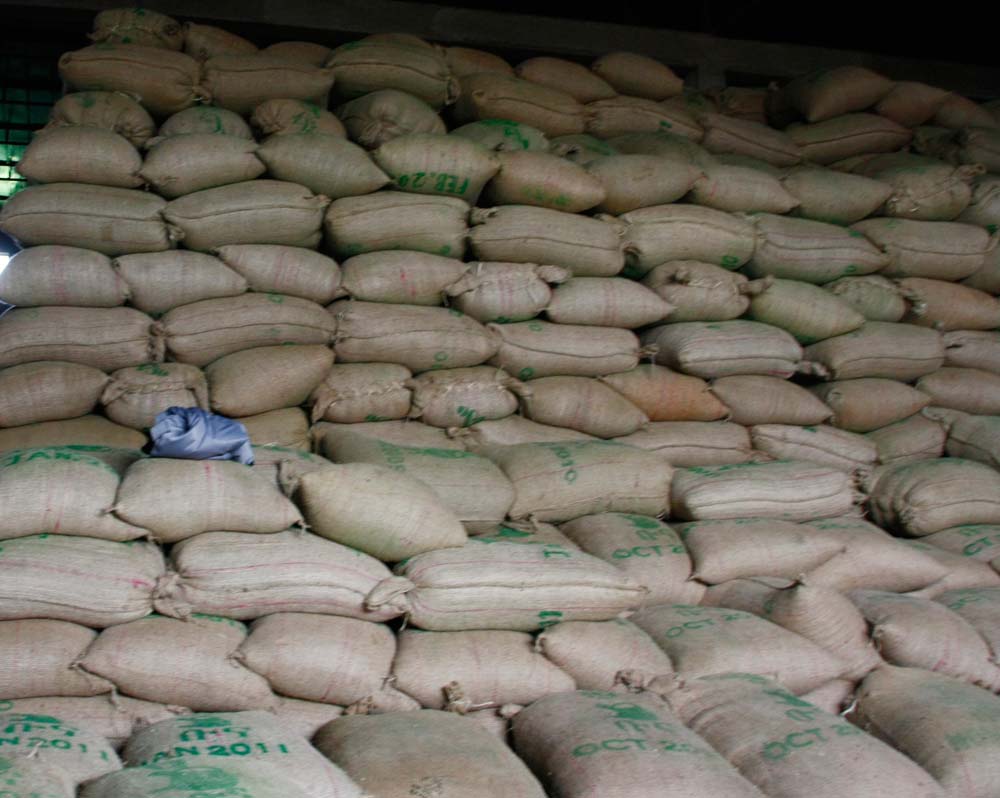 Upon the government's directive of making jute sacks mandatory for packaging of some products, the eight jute mills in the district went on a production spree to produce 70 lakh jute sacks last month.
The mills, however, could sell only 10 lakh jute sacks due to proper marketing and poor awareness, leaving the remaining 60 lakh sacks unsold. Officials concerned at the jute mills said law enforcers conducted drives to ensure the use of jute sacks for packaging. But, no effective step has been taken to reach these jute sacks to farmers and other end users. Hence jute mills are incurring losses while users still remain in the dark, they said.
Md Mohabbat Ali, Deputy Director General and Regional Coordinator of Bangladesh Jute Mills Corporation (BJMC), said Khulna's eight jute mills were given a target of producing 2 lakh 63 thousand jute sacks a day. As per the target, these mills produced a total of 7,020,000 jute sacks in just one month.
Khulna Jute Department's Assistant Director Abdul Karim said the current demand for jute sacks in the district is 60 lakh in a year. Drives against polythene bags have been strengthened, resulting in rise of demand of jute sacks. Now, BJMC will ensure the proper sales of these jute sacks, according to UNB. -Mithun