The jute crop is likely to bear the brunt of floods in the east and northeast parts of the country this sowing season and procurement by the Jute Corporation of India (JCI) may be delayed. The JCI starts procuring from farmers at MSP from mid August.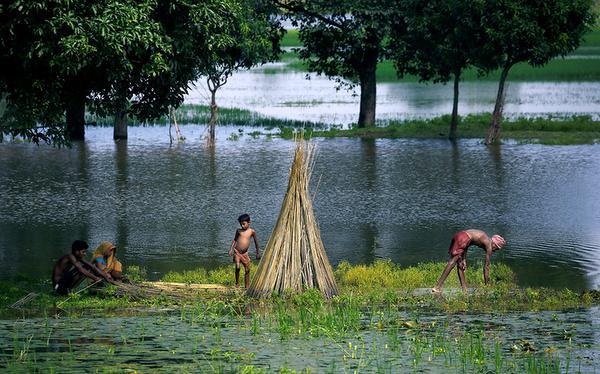 However, it is important for moisture content in jute to remain below 18 per cent for JCI procurement to take place.
"We can only procure jute wherein moisture content is below 18 per cent; given the current weather conditions it may be difficult. This may delay our procurement," said KVR Murthy, Chairman and MD, Jute Corporation of India.
According to Murthy, there is likely to be 10-40 per cent damage to the jute crop in the current sowing season. The crop in several districts of North Bengal, including Malda, eastern Bihar and Nagaon in Assam, has been badly affected.
"The crop damage is likely to be in the range of 10-40 per cent," Murthy told BusinessLine on the sidelines of a press conference here on Thursday.
Output decline
The estimated production for the current sowing year is close to 85 lakh bales, down from nearly 92 lakh bales in 2016-17. The carryover stock is close to 22 lakh bales and import from Bangladesh is expected to be five lakh bales.
Sowing and retting of jute takes place between June and September. Assam and Bihar account for nearly 20 per cent of the country's total jute production, Manish Poddar, chairman, Indian Jute Mills' Association, said.
"Retting needs more water so we do not see a significant impact of the rain on quantity of production. But the crop that is still standing in the field may get affected in some areas," said Poddar.