Move is aimed at branding and promotion of jute diversified products.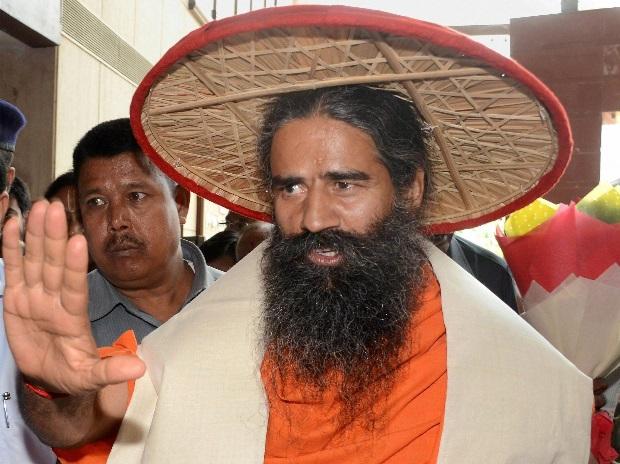 The Jute Corporation of India (JCI) is planning a tie-up with Patanjali Ayurved for branding and promotion of jute diversified products, such as mini shopping bags and some fashion items, signalling a makeover of the state-controlled agency.
Historically, the JCI has been tasked with undertaking minimum support price (MSP) operations of raw jute.
JCI's chairman-cum-managing director, K V R Murthy, is understood to have visited the Patanjali headquarters at Haridwar to discuss the tie-up. The issue of recasting JCI's role also cropped up during a recent meeting of the Union textiles ministry. It was decided to market value-added and fashionable jute products under the 'Sonali' brand.
If the deal with Patanjali fructifies, the JCI intends to introduce mini shopping bags at Patanjali stores in metro cities. A collaboration with Patanjali, one of the fastest-growing FMCG brands, is expected to bring in more brand visibility for jute products and help expand sales. Traditionally, the jute industry has leaned on government purchases, and this has limited the scope for diversification, eroding competitiveness of the industry. Murthy could not be contacted immediately for comment.
The market for diversified, value-added jute products is estimated at Rs 400 crore. It is growing 20 per cent year-on-year.
Sonali, an exclusive jute shoppe in Kolkata, is a one-stop solution for all jute diversified products as well as other biodegradable materials. It showcases the handicrafts of remotely located marginal artisans, many of whom are women and having no other regular means of livelihood and are not able to reach out with their products otherwise.
There is a wide gamut of products available at Sonali, ranging from traditional shopping bags to contemporary styled and fashioned bags for different end usage like school bags , beach bags, wine bags, water bottle, carrying bags, kids bags and a wide variety of designer ladies bags and purses, floor mats, and carpets.
An industry source said, "Over the years, the price support operations by the JCI has lost its significance as market prices of raw jute have been consistently ruling below the MSP. Jute cultivators are being forced to go for distress sale due to this factor. With the JCI's core role diminished, there is a need for diversification."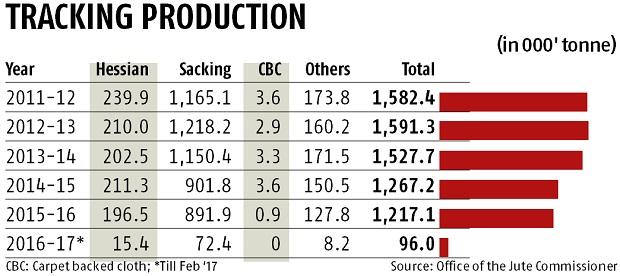 The declining role of the JCI in MSP operations of raw jute figured at the meeting of the textiles ministry. In 2016-17, raw jute prices tanked by Rs 3,000-4,000 a tonne when the MSP was Rs 32,000 a tonne. Farmers suffered as the JCI could manage to procure a measly 0.6 per cent (or 56,000 bales) of 9.2 million jute bales produced in last financial year.
Even though the raw jute MSP has been hiked to Rs 35,000 a tonne for FY18, market prices of the fibre crop are still ruling Rs 3000-4000 below the MSP. Raw jute prices are linked to prices of B Twill jute bags or sacking bags used in government procurement to pack food grains and sugar.